Predispersed Non-staining Sulfur Donor Vulcanizator Actmix®DTDM-80GE
Predispersed Rubber Vulcanizator DTDM-80
Polymer-bound Rubber Curing Agent DTDM-80

Non-staining Sulfur Donor Vulcanizator DTDM-80
Di(morpholin-4-yl) disulphide
C8H16N2S2O2
M.W.: 236.35
CAS: 103-34-4
EINECS: 203-103-0
PROPERTIES:
DTDM is a free sulfur donor under normal curing conditions. Compared to sulfur, it leads to mono- and di-sulfur cross links and imparts excellent heat ageing properties.
A blooming phenomenon will not occur, which is different from TMTD. However, acid ingredient in formula will lead to premature decomposition of DTDM and
lower scorch safety. It applies to rubber compounds of low compression set and excellent heat aging properties.
TYPICAL VALUES:
Melting point: 120℃
Purity: Min 96%
Sulfur content: 25.0-29.0%
Ash content: Max 0.5%
Volatile content: Max 0.5%
APPLICATIONS:
Anti-reversion agent for NR products and SBR, NBR, EPDM heat aging products.
PACKAGING&STORAGE:
Net weight 25kg/PE bags lined carton; Net 600 kg/pallet.
Shelf-life: 1 year in its original packaging
Stored in a dry and cool place.
PRODUCT

Active

Content (%)

Appearance

Filtration

(μm)

Binder

Sulfur Content

(%)

Density (g/cm3)

Actmix®

DTDM-80GE F200

80

White Granules

200

EPDM/EVM

21.0

1.10
** Binder carrier can customize. Except of EPDM/EVM, others binders, such as NBR, SBR, AR, ECO also can be available for.
* Dust free, healthy for the workers, better for environmental.
* Tack free under room temperature, ideal for automatic weighing
* Lower Mooney viscosity, with excellent dispersibility.
* Scrap rate reduction after filtration.
* Wider compatibility with other elastomer.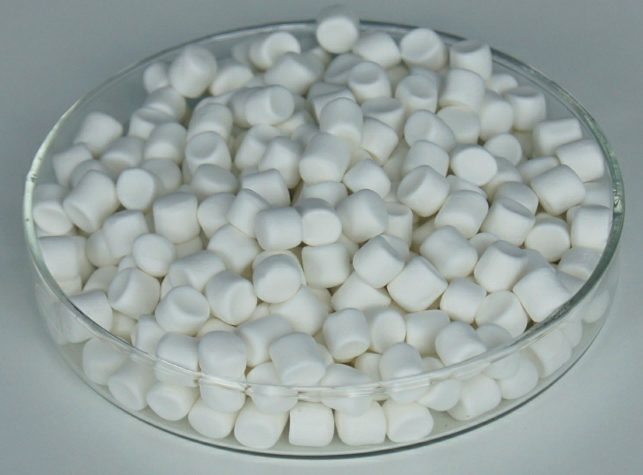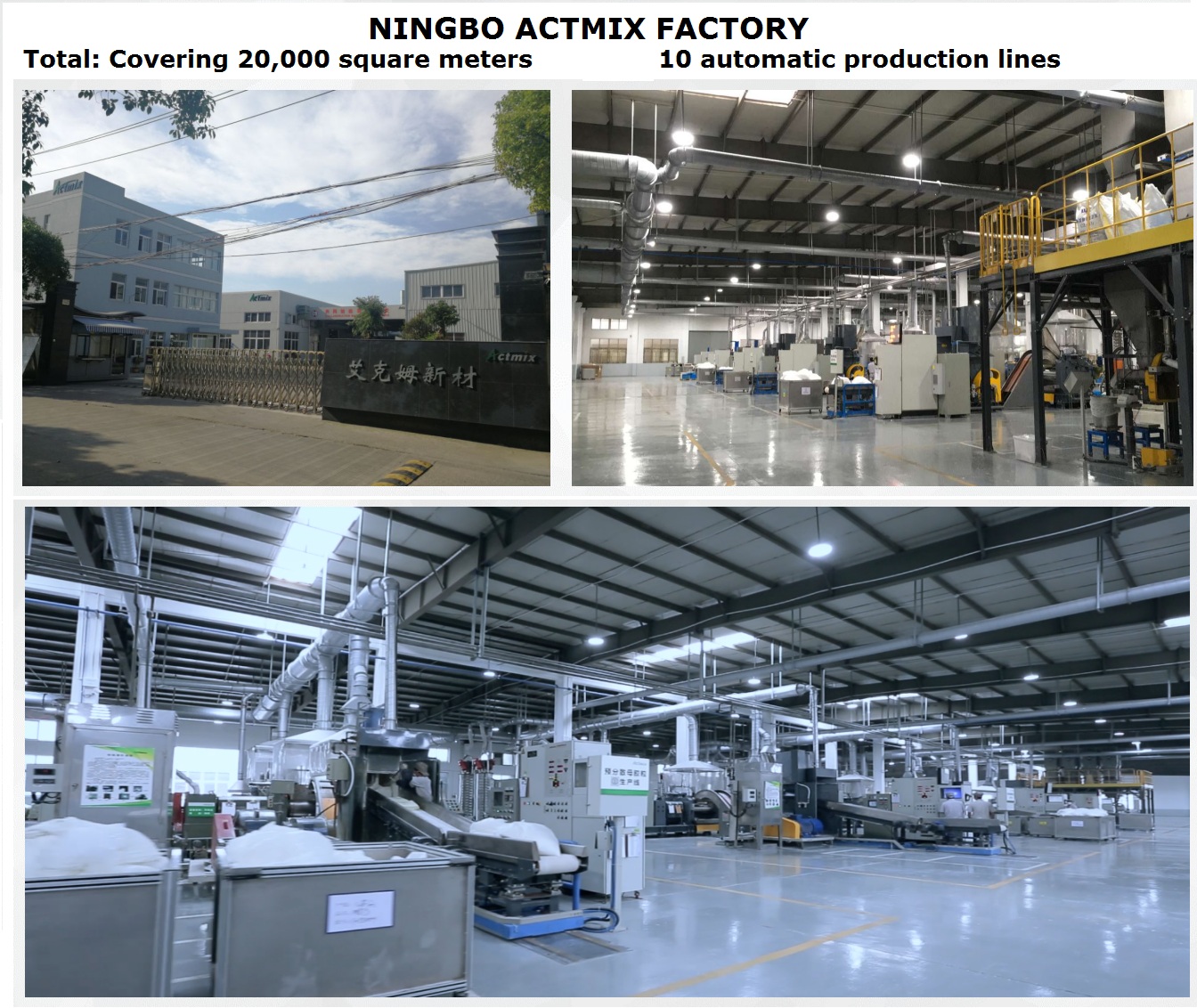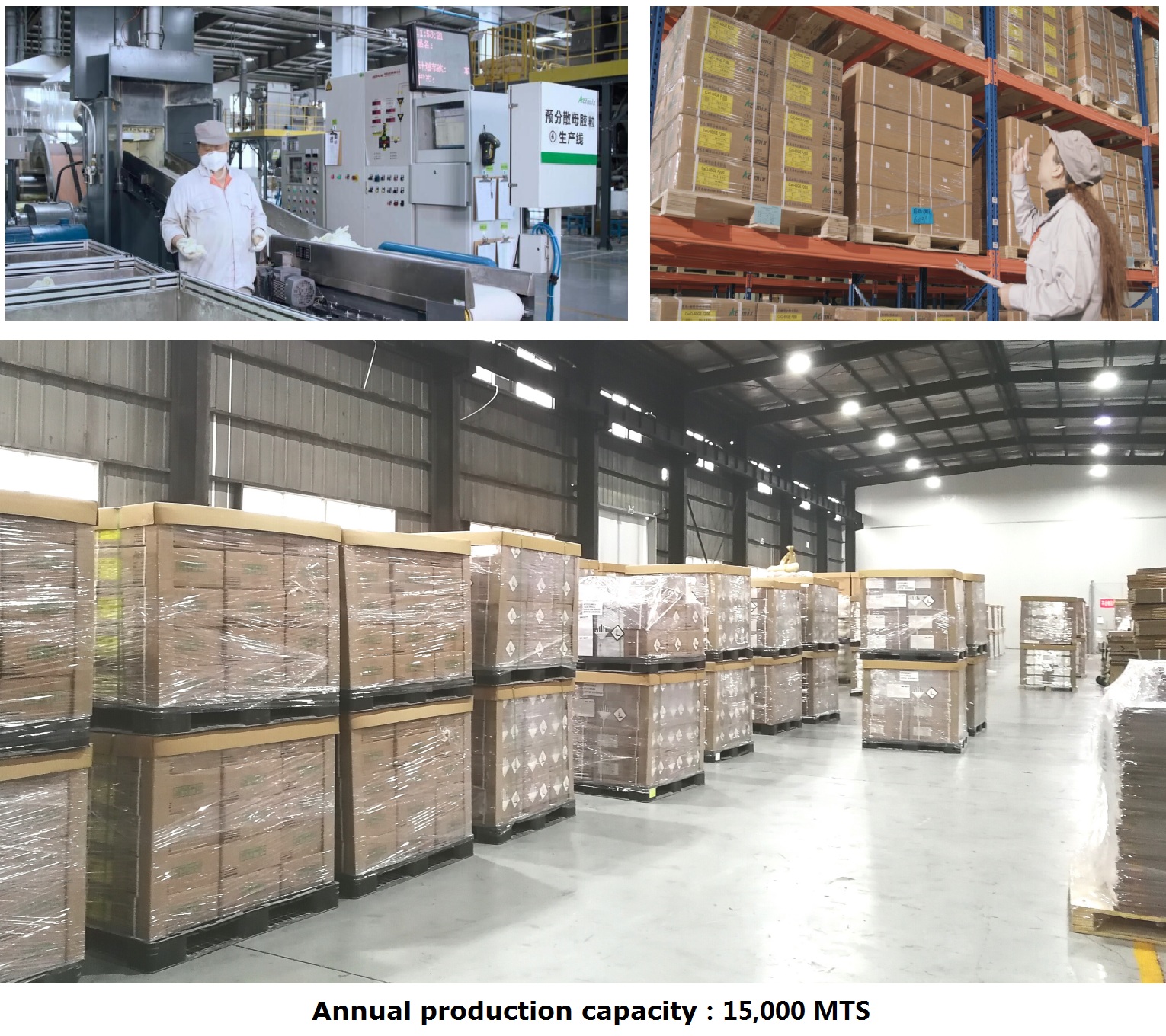 We are Ningbo Actmix Rubber Chemicals Co., Ltd, specializing in manufacturing and market of high quality pre-dispersed Rubber Chemicals & Additives, widely used for automotive industry, footwears, cables, sports products etc.
With high quality and competitive price, our products have good sales in Europe, America, Southeast Asia, India, Brazil etc.
Actmix®Pre-dispersed rubber chemicals masterbatch range:
1. Thiazole, Thiuram, Dithiocarbamate, Guandine and Thiourea Accelerators
2. Vulcanizing Agent, Vulcanizing activitor.
3. Antioxidant
5. Foaming Agent
6. Desiccant agent, defoaming agent, deodorant agent, anti-bacterial agent.
7. Eco-friendly Accelerator: ZDTP-50, Retarder E-80, CLD-80, ZBEC-70, TBzTD-70 etc.
Actmix®Pre-dispersed rubber chemicals masterbatch advantages:
1. No tack phenomenon
2. Higher efficiency
3. Excellent dispersion
4. No loss of material during mixing
5. Better product stability during storage
6. High process reliability & consistency
Actmix®Pre-dispersed rubber chemicals assist customers to achieve a better economical performance:
1. Homogeneous dispersion & better quality & scrap rate reduction
2. Higher productivity & active material reduction
3. Increase of the reliability
4. Heathly work improvement & reduction of the PPE costs & ease of handling
5. Improvement of cleaning process & lower environmental footprint
Our expertise is in the manufacture of Rubber chemicals/additives. Our capabilities for rubber include material formulations, production that can be tailored to the specific industry needs of our customers.
Quality and reliability are driving factors at Ningbo Actmix. Our quality control process allow for a high standard of products which deliver traceable, consistent and reliable results. Thereby we at Ningbo Actmix strive to provide the best possible products and experience for our customers.
We now have distributors in more than 15 countries such as Germany, Russia, Poland, Japan, Korea, Brazil, Thailand etc. We can customize products as per customers' need.
If needed, we can supply small qty sample for lab trial any time.
Welcome to send us inquiry!
Ningbo Actmix Rubber Chemicals Co.,Ltd.
Website: http://www.actmix.cn/
Looking for ideal Predispersed Rubber Vulcanizator DTDM-80 Manufacturer & supplier ? We have a wide selection at great prices to help you get creative. All the Polymer-bound Rubber Curing Agent DTDM-80 are quality guaranteed. We are China Origin Factory of Non-staining Sulfur Donor DTDM. If you have any question, please feel free to contact us.