Eco-friendly Zinc Dialkyldithiophosphate Accelerator Actmix®TP-50GE
Eco-friendly Predispersed Rubber Accelerator TP-50
Zinc Dialkyldithiophosphate Salt Accelerator TP-50
Non Nitrosamines Formed Accelerator TP-50
Zinc O,O,O',O'-tetrabutyl bis (phosphorodithioate)
C28H60O4P2S4Zn
M.W.: 716.39
PROPERTIES:
Actmix®TP-50 is a special accelerator for EPDM which contains sulphur, ZnO, thiazoles and thiurams accelerant. It can lead to high degree of cross-linking and no blooming with maximum usage dosages recommended. There is no hazardous nitrosamines during curing process.
TP TYPICAL VALUES:
Purity: Min 97%
Sulfur content: 18.5-20.5%
Heat loss: Max 0.5%
RECOMMEND DOSAGE:
NR

EPDM

Actmix®TP-50

2.0-3.4 phr

Actmix® TP-50

2.0-3.4 phr

Actmix®TMTM-80

0.3-0.6 phr

Actmix®TMTM-80

0.3-1.0 phr

Actmix®MBTS-80

0.6-0.9 phr

Actmix®MBTS-80

0.6-1.9 phr

Actmix®S-80

0.3 -0.6 phr

Actmix®S-80

1.2-3.2 phr
PACKAGING&STORAGE:
N.W. 25kg/PE bags lined carton; N.W. 600 kg/pallet.
Stored in a dry and cool place; away from the directly heat resource or sunlihgt.
Shelf-life: 1 year in its original packaging
PRODUCT

Active

Content (%)

Appearance

Filtration

(μm)

Binder

Sulfur Content

(%)

Density (g/cm3)

Actmix®

TP-50GE F140

50

Milk white

translucence Granules

140

EPDM/EVM

10.5

1.17
* Dust free, healthy for the workers, better for environmental.
* Tack free under room temperature, ideal for automatic weighing
* Lower Mooney viscosity, with excellent dispersibility.
* Scrap rate reduction after filtration.
* Wider compatibility with other elastomers.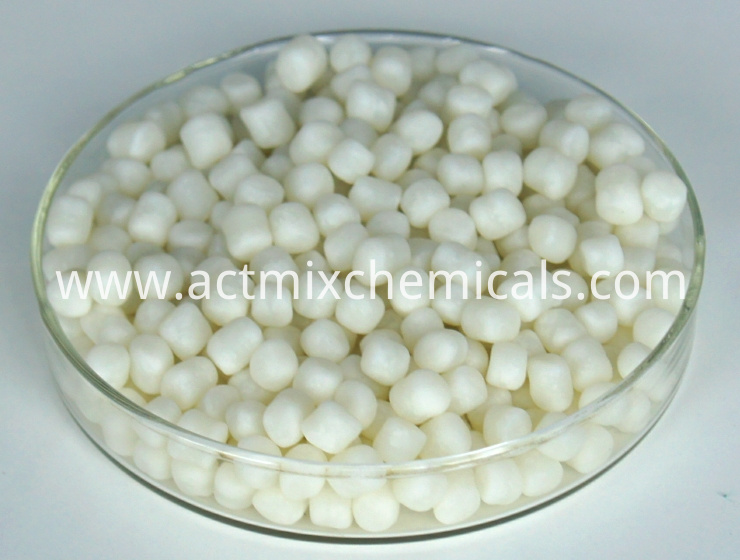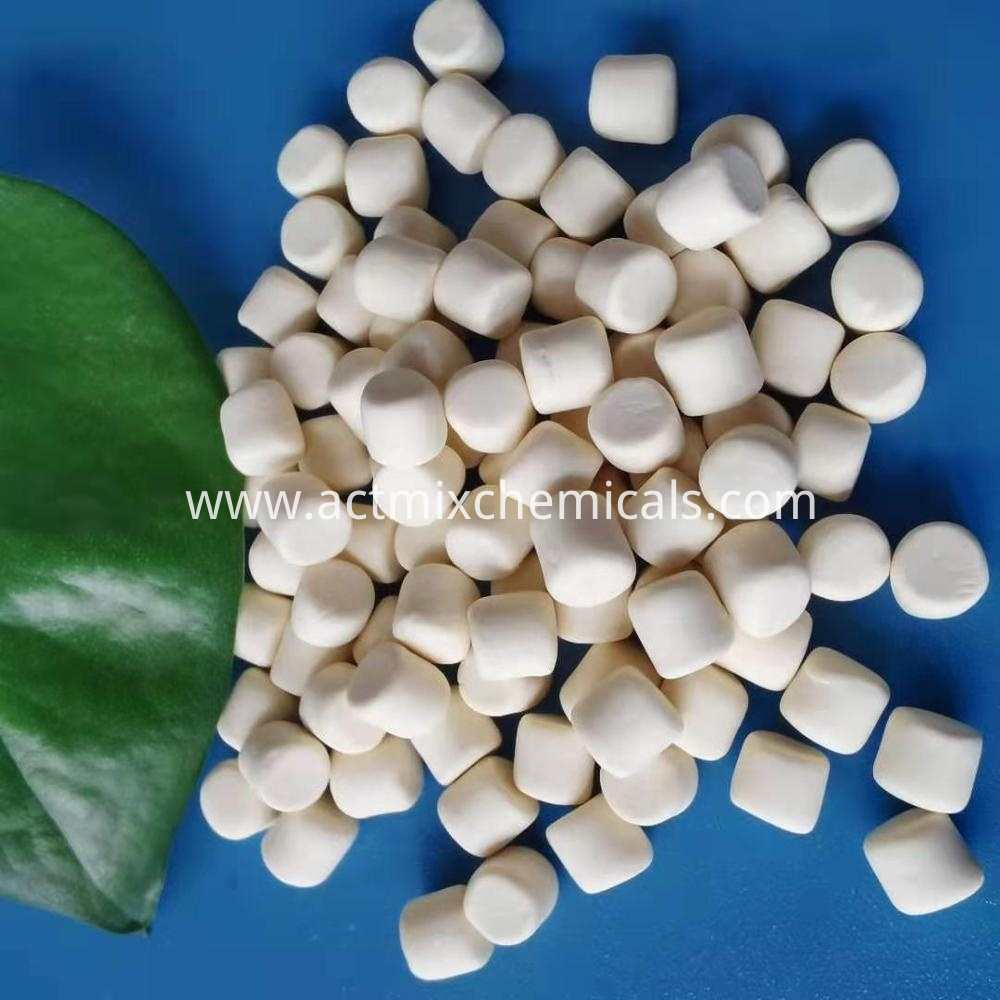 We are Ningbo Actmix Rubber Chemicals Co., Ltd, a leading manufacturer of Polymer bound pre-dispersed rubber chemicals& additives masterbatch;
Specialy used for automotive industry, with high quality and competitive price.
We have passed IATF16949, ISO14001 & OHSAS18001 Certifications.
Our end-customers include:
* Hutchinson France/Spain/Brazil plants
* Cooper Standard Auto Parts China/Brazil/Korea/Europe plants;
* Nishikawa Seal System(China/India/Japan plants);
* Kinugawa Rubber Industry(China/Japan plants);
* ASIMCO (China plant)
* Hexpol Europe/China plants
Actmix®Pre-dispersed Rubber Chemicals Masterbatch range:
1. Thiazole, Thiuram, Dithiocarbamate, Guandine and Thiourea Accelerators, CBS-80, CTP-80,DPG-80, MBT-80, MBTS-75,TBBS-75, TBzTD-70, TDEC-75, TMTD-80, ZBEC-70 etc
2. Sulfur and Insoluble Sulfur, S-80, IS60-75, IS90-65, DTDM-80, HMDC-70 etc.
3. Antidegradant, MBI-80, MMBI-70, NDBC-70 etc.
4. Scorching Retarders, CTP-80, Retarder E-80 etc.
5. Foaming Agent, ADC-75, OBSH-75, HUD, LDU, DPT etc.
6. Eco-friendly Accelerator, ZDTP-50, TP-50, Retarder E-80, ZBEC-70, TBzTD-70, TiBTD-80 etc.
Actmix®Pre-dispersed rubber chemicals masterbatch can be applied for:
1. Automotive rubber seal strip
2. Technical rubber parts, wiper blades, seal, hose, belt, anti-vibratory and soundproof parts, etc.
3. Rubber tyres
4. Rubber shoes sole, boots etc
We have distributors in more than 15 countries and regions such as Germany, Russia, Poland, Turkey, Japan, Korea, Brazil, India, Thailand etc. We can customize products as per customers' need.
Welcome to contact us any time!
Ningbo Actmix Rubber Chemicals Co.,Ltd.
Website: http://www.actmix.cn/
Looking for ideal Eco-friendly Predispersed Rubber Accelerator TP-50 Manufacturer & supplier ? We have a wide selection at great prices to help you get creative. All the
Zinc Dialkyldithiophosphate Salt Accelerator
TP-50 are quality guaranteed. We are China Origin Factory of Non Nitrosamines Formed Accelerator TP-50. If you have any question, please feel free to contact us.